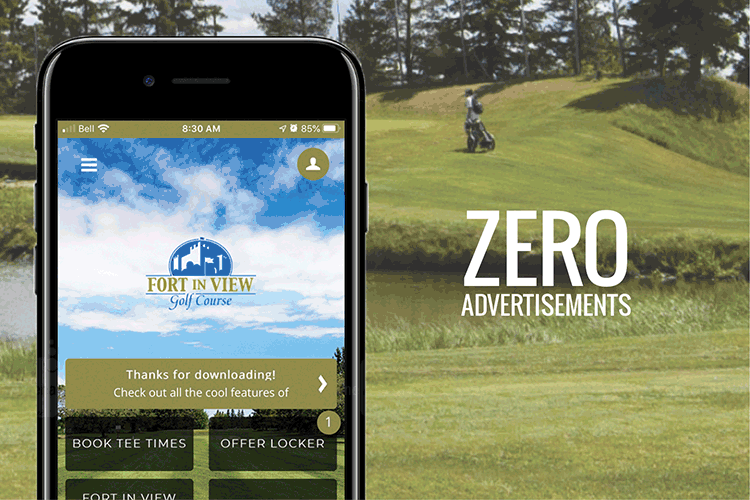 Take Advantage of Exclusive Deals & Offers
Not only will all the latest news from the club be at your fingertips, but specials on golf too! As soon as there is a special rate or deal, you will be the first to know!

Keep Score and Take Part in Some Friendly Competition
Our digital scorecard allows you to keep track of your favourite golf formats. Automatically calculating gross/net Skins, Best Ball, & more right from the app!

Golf GPS!
Accurate and customized golf GPS system. Full tee-to-trouble golf GPS mapping (not just to the center of the green) in a user-friendly interface. You can even measure your shot through the app.

Fort In View Rewards
By downloading our app you'll also receive exclusive offers you can't find anywhere else!